Refer a friend
OUR LITTLE EXTRAS TO TELL YOUR FRIENDS ABOUT...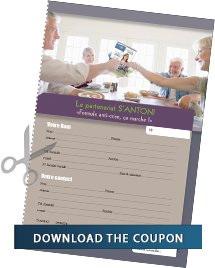 All you need to do is recommend us to a friend who is either buying or selling a property (flat, house, land or business) and send them in the direction of one of our agencies, while sending us their details as rapidly as possible.
We will then make contact with them, and welcome them to our agency, while paying you the sum of 1,000€ * (based on a minimum fee of 5,000€ before tax, 500€ for any fee less than this, and paid once the transaction has taken place).
* See terms and conditions at the agency.
Invoice required for businesses, craftsmen / tradesmen and freelancers / independent professionals.
A specific S'ANTONI form is available for salaried employees, regarding social security contributions.
Contact S'ANTONI

By phone
04 67 01 69 19
Or send the coupon
S'ANTONI Immobilier
2, rue du Grand Cap - Centre affaires
BP 10052 - 34302 AGDE Cedex