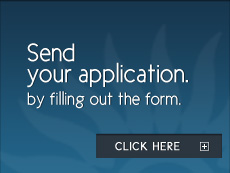 BECOME A S'ANTONI
REAL ESTATE AGENT !
Join a winning team and enjoy exclusive benefits designed to ensure your total assimilation and success at the heart of our group.
You have a salesperson's temperament, educated to college level with at least three years experience, you have proof of successful commercial experience not necessarily in real estate.
Your responsibilities :
• Look for properties to sell : Door-to-door canvassing, telemarketing, property evaluation, making sales orders followed by sales portfolios with sellers.
• Help buyers : Welcoming buyers (on the telephone or at the agency), working out their needs, making a finance plan and helping them find financing, business visits, closing deals, drawing up agreements and subsequent dossiers, helping with legal assistance.
Our added value :
Precise, detailed procedure manuals
Tried and tested mandate return system
Sales method with PowerPoint presentation of our services
Ongoing professional training with weekly meetings
Efficient computer tools
Commercial tools (pamphlets, brochures, newspapers, eye-catching advertisements..)
Career plant