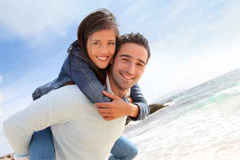 We appreciate your feedback
PLEASE TAKE A FEW MINUTES
TO ANSWER THIS QUESTIONNAIRE.
Your opinion is vital to us in order to continue to provide the kind of
service you expect, as well as to help us improve this site.
Thank you for your cooperation.
Yours sincerely, The Management
The information collected through this site is used to process your request. Those marked with an asterisk are required. If you choose not to communicate them, we will be unable to process your request. This information is intended for the exclusive use of S'ANTONI Immobilier and will not be transmitted to third parties.
---
According to the Act of 6 January 1978, you have a right to access, modify, correct or delete your personal data. To do so, contact: "S'ANTONI Immobilier, 2 rue Grand Cap, 34300 AGDE. Thank you for your trust.